We offer many high quality European style desserts at Eon coffee, including a selection of homemade cakes and pastries. We hope you enjoy the delicacies of sophisticated taste and artistic touch.
Homemade Desserts
Carrot Cake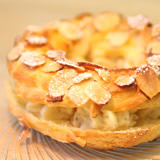 Cookies
Omega-3, Mulberry, Peanut Butter, Dark Chocolate Pecan
Biscotti
Mulberry

Desserts
Brownie, Lemon Bar, Pumpkin Tart (Seasonal)
Cheesecake
Mango Raspberry, Pumpkin (Seasonal), Mocha Hazelnut
Croissants
Almond, Chocolate, Plain
Danishes
Blueberry, Bear Claw, Cinnamon Twist, Apple Pecan Roll, Cinnamon Roll.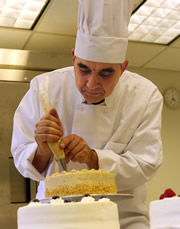 Scones
Blueberry, Cranberry
Otis Cookies
White Chocolate Macadamia, Triple Chocolate, Oatmeal Raisin
Bagels
Cheese, Everything, Plain