For Ordering Information Call 510 264 0507

Special Signature Lunch Mix $87.50
10 Half Sandwiches and Choice of Fancy Salad. Serves up to 10 people
Sandwiches



Turkey and Avocado Sandwich
Italiano Sandwich
Omega-3 Tuna Sandwich
Chicken Salad Sandwich
Turkey Pesto Sandwich
California Veggie Sandwich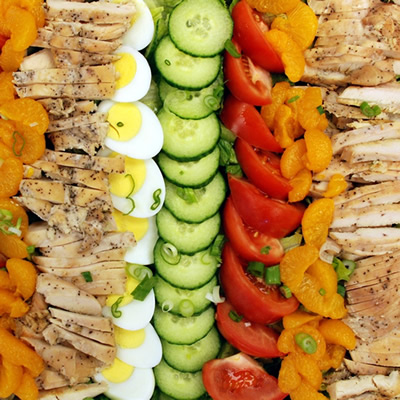 Salads
Oriental Chicken Salad
Caesar Chicken Salad
GreeNoodle Salad
Cobb Salad
Chef Salad
Standard Signature Lunch Mix $77.50
10 Half Sandwiches and Choice of Salad. Serves up to 10 people

Sandwiches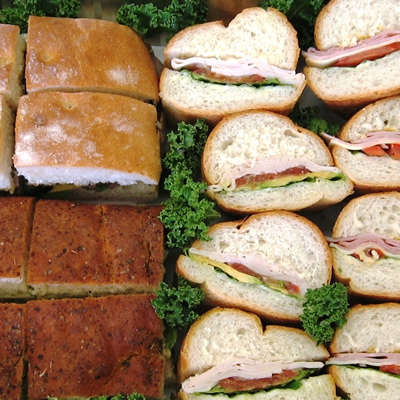 Turkey and Avocado Sandwich
Italiano Sandwich
Omega-3 Tuna Sandwich
California Veggie Sandwich
Chicken Salad Sandwich
Turkey Pesto Guacamole
Salads
Garden Salad
Caesar Salad
Sandwich Lover's Lunch Mix $74.50
10 Whole Sandwiches serves up to 10 people

Turkey and Avocado Sandwich
Italiano Sandwich
Omega-3 Tuna Sandwich
California Veggie Sandwich
Chicken Salad Sandwich
Turkey Pesto Guacamole



Wrap Lunch Mix $78.50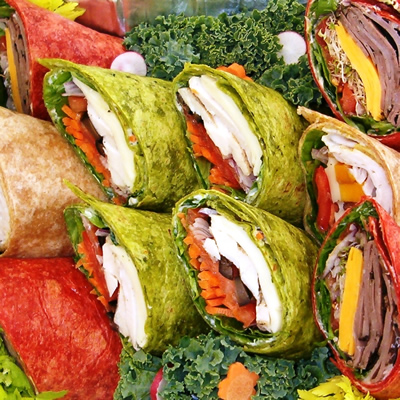 10 Half Wraps and choice of Salad serves up to 10 people

Chicken Pesto Wrap
Spicy Krill & Crab Wrap
Turkey Cranberry Wrap
Southwestern Wrap
California Veggie Wrap
Greek Veggie/Chicken Wrap
Salads
Garden Salad
Caesar Salad


Wrap Lover's Lunch Mix $ 76.50
10 whole wraps serves up to 10 people


Chicken Pesto Wrap
Spicy Krill and Crab Wrap
Turkey Cranberry Wrap
California Veggie Wrap
Greek Veggie/Chicken Wrap
Southwestern Wrap




On the Side...
Standard Sandwich Mix $44.50
10 Half Sandwiches


Turkey and Avocado
Italiano Sandwich
Omega-3 Tuna Sandwich
California Veggie Sandwich
Wrap Mix $45.50
10 Half Wraps

Chicken Pesto Wrap
Spicy Krill and Crab Wrap
Southwestern Wrap
California Veggie Wrap
Greek Veggie/Chicken Wrap


Fancy Salad $44.50
Serves around 10 people
Choose from: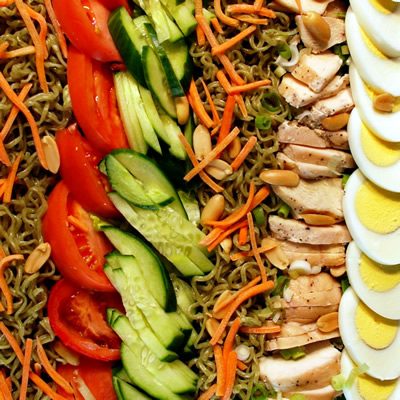 Oriental Chicken Salad
Cobb Salad
GreeNoodle Salad


Caesar Chicken Salad
Chef Salad



Standard Salad $37.50
Serves around 10 people

Garden Salad
Caesar Salad


Pasta Salad $37.50
Serves up to 10 people

Spring Time Veggie Pasta Salad
Macaroni with Ham and Cheese Salad


Fruit Salad $38.50
Serves up to 10 people

Assorted Cut Fruits (Finger-food Size)



Breakfast Mix $64.00
Serves up to 12 people, Includes 2 carafes of Eon's Specialty Coffee (128 oz)



Mix 1: Standard Bagel Mix
Choose a dozen assorted bagels:
Plain, Everything, Cheese, Blueberry, Cinnamon, or Raisin
With a choice of homemade spreads:
Honey Almond, Sun Dried Tomato, Salmon Lox (can also provide plain, light cream cheese, or butter)

Mix 2: Standard Pastry Mix
Choose a dozen assorted pastries including:
Cinnamon Twists, Cranberry Scones, Blueberry Cheese Danishes, Chocolate Croissant, Apple Pecan Rolls, and Bear Claws.

Mix 3: Pastry and Bagel Mix
Combination of half a dozen bagels with homemade spreads and half a dozen pastries.

Additional Bagel or Pastry $ 2.75 per person
Additional Carafe of Coffee or Tea $16.00


Beverages
Coffee or Tea (1 Carafe) $ 16.00
Juice (Individual) $1.80 - Choose from Apple, Grape, Pineapple or Orange
Iced Tea $1.95 - Choose from Lemon, Peach, or Raspberry
Sodas $1.25 - Choose from Coke, Sprite, or Pepsi
Bottled Water $1.25
Crystal Geyser Sparkling Water $1.95

Chips
Sun Chips $1.25,
Kettle Chips $1.95- Choose from Lightly Salted, New York Cheddar, or Sea Salt and Vinegar

Cookies $ 1.95 each
Peanut Butter, Omega-3, Dark Chocolate

Desserts
Lemon Bar $2.25
Carrot Cake $2.50
Cheese Cake $3.60
Mocha Bar $3.20
Additional Items:

Yogurt (Individual) $ 1.25
Pastry or Bagel $ 2.75
Juice (Pitcher 64 oz.) $10.00
Pastry or Bagel $ 2.75
Coffee or Tea (Carafe) $ 16.00
Loose Tea (Assorted) $ 0.75





All prices are subject to change without advanced notice.